Stylish Double Headboards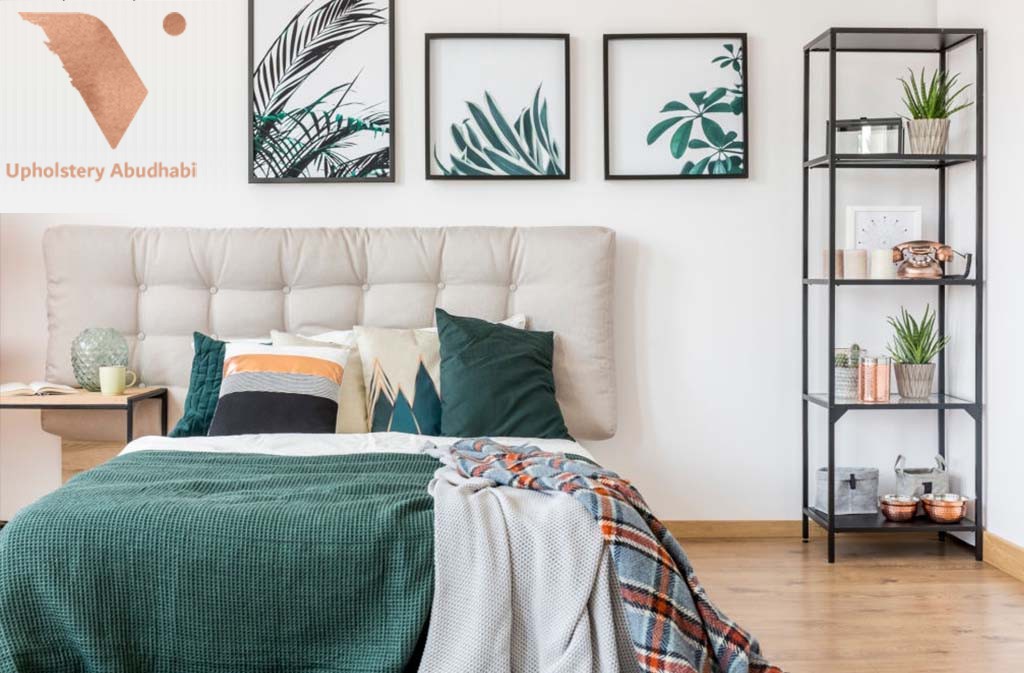 Double Headboards Abu Dhabi – An Icon of Style
Double Headboards can give luxury style to your room. Are you searching for the"best looking headboards, then we have got your back? Complete the look of your dream bedroom with our double upholstered headboards. Our headboards come in stunning shapes, classic and modern designs, and genuinely unique fabrics giving your room a new life. Browse through our beautiful collections of different materials and designs, choose what you are looking for and pass your bedroom an attractive and relaxing feature with our bed upholstery services.
Add luxury and attractive look with our best double headboards Abu Dhabi
Are you thinking that something is missing in your bedroom that will give a pleasing and stylish look? Well, you must be missing double headboards. Adding headboards are a great way to give your room an attractive look. With our wide variety of wooden, metal, plain, brass, and upholstered Double headboards, you can achieve whatever look you want. Choose from our sophisticated and luxury fabric headboards and give an elegant look to the bedroom.
A perfect combination of durability & diversity – Double Headboards Abu Dhabi 
We, UpholsteryAbuDhabi, are second to none with our quality, durability, and diversity. We do not compromise style over durability. We offer our customers the highest quality headboards of different styles with a high standard of comfort and function. Whether you want sleek, winged, buttons, or ornate ones, we have all you need.
What type of double headboards is right for me?
There are many types of double headboards available in the market, so it gets difficult to decide on the right one. We are here to guide you on what will be best for your room, keeping your requirements in mind. Contact us, and our professional team is ready to guide you about our metal, wooden, faux leather, and fabric Double headboards. Our wooden headboards are perfect for modern and traditional settings, whereas metal beheads come in Victorian to chic -Italian styles complementing the décor of your room.
As for affordability and durability, we have simple decorative headboards made of faux leather. If you want to pass on a luxury vibe to your room, then what is better than our leather and velvet headboards. One of the tops picks from using the upholstered ones. They come in a variety of designs, styles, fabrics, and colors with deep buttoning, pleating, stitching, pattern, and texture.
Why Choose Us?
Are you ready to buy double headboards for your room? If yes, then contact us at UpholsteryAbuDhabi.ae and choose from our extensive collection of luxury and chic headboards.
DUBAI SHOWROOM
Fix It Design
Carpet And Curtains Trading L.L.C
Sheikh Zayed Road Al Qouz First Behind
BMW/AGMC 4th Street Showroom No 33
ABU DHABI SHOWROOM
Behind FAB bank and Abu Dhabi Manucipality Online Furniture L L C Showroom