Leather Sofa Repairing Services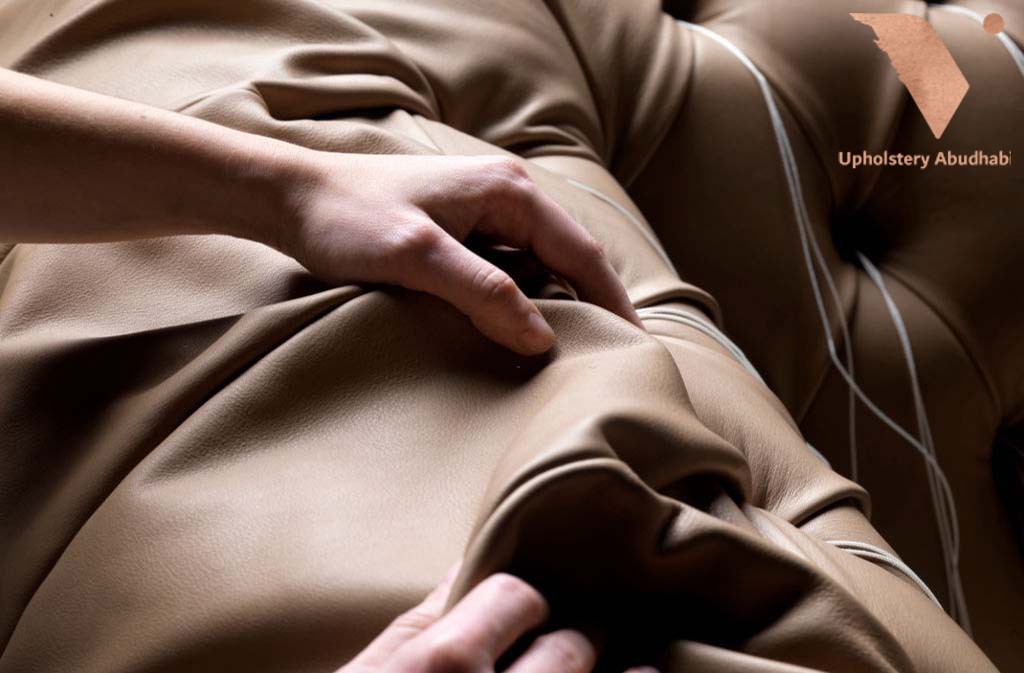 Best Leather Sofa Repairing Services in Abu Dhabi
Leather sofa repairing service is the right option for old sofas. Leather is an excellent material for domestic or commercial furniture, but after a while, it can look ragged and worn out. Do you also have an old, discolored, and worn-out leather sofa that needs to be repaired? Well, getting rid of it is not your only option. We are here to turn your old and raggedy leather sofa into a new one with our reliable sofa repairing services. We offer the best sofa repairing, restoration, and coloring services in Abu Dhabi. You can revive your old leather sofa without having to spend a lot of money on it. We can do everything from removing surface scratches to patching your sofa. 
Cost-effective and precise leather sofa repairing Abu Dhabi
Replacing a whole set of sofas can cost you a fortune. But repairing and reviving old worn-out sofas is cost-effective. If you are wondering, "where can I get cost-effective and precise services of leather sofa repairing near me in Abu Dhabi" then all you need is us. We at Upholstery Abu Dhabi, are here to provide you inexpensive recoloration and repairing services to keep your sofa look good. We are professionals in this field with years of worthy experience. We strive hard to provide you the style statement you wanted for your home interior. Availing our professional sofa repairing service will save you money and will also change the whole look of your space.
Leather sofa repairing with the best leather and dyes
When a professional crew repairs your old leather sofas, you can see a clear difference. As a professional sofa repairer, we use high-quality leather and the best dyes that can bring value to your old ragged sofa. If you want to get a piece of leather sofa repaired, we ensure that its colors blend perfectly with the existing quality of the furniture. 
Why Choose Us!
Have you got scratches on your sofa, or is it torn from some parts? No need to worry; we provide the best leather sofa repairing Abu Dhabi service that can remove the scratches, clean, and condition the sofa. We can repair the torn parts, burn marks, broken stitching, remove stains and pen marks, and can stitch rips and holes. 
We are highly dedicated to provide you with the best, and we make sure that our job is done right. We provide top-notch sofa repairing and restoration services. With our knowledge, skills, and years of experience, we guarantee to repair even the impossible ones. Contact us today and get your sofa repaired right now! 
DUBAI SHOWROOM
Fix It Design
Carpet And Curtains Trading L.L.C
Sheikh Zayed Road Al Qouz First Behind
BMW/AGMC 4th Street Showroom No 33
ABU DHABI SHOWROOM
Behind FAB bank and Abu Dhabi Manucipality Online Furniture L L C Showroom