Furniture Repairing services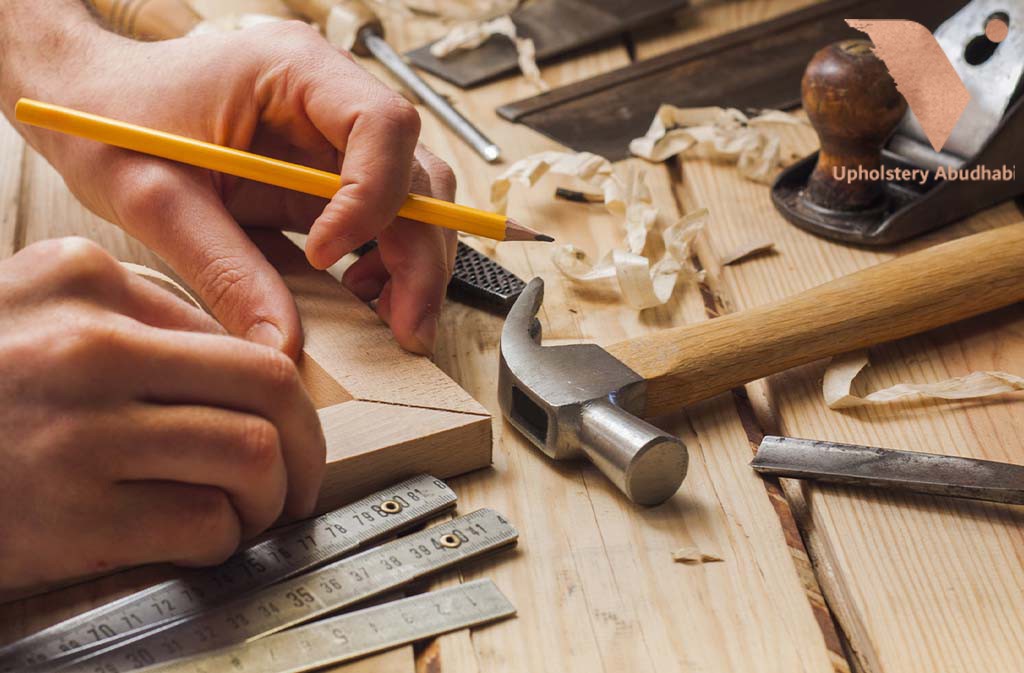 Best Furniture Repairing in Abu Dhabi 
Furniture repairing is most important for old damaged furniture. Furniture is the most vital part of interior design. It gives your living area a dramatic and outstanding look. Simple and elegant furniture enhances the beauty of your space. The furniture is the most used thing in any place, so it loses its newness very soon.
Its condition also gets terrible from time to time. Furniture repair is the only solution to this problem.  Tired of searching for furniture repair Abu Dhabi near my shops? Well, it's time that you put your trust in us. We offer you a variety of bed repairing services that will give your bedroom furniture a new look.  Upholstery Abu Dhabi provides you with the best quality repair. 
Old furniture Repairing Services in Abu Dhabi
There are pieces of furniture that are antique. The new fabric enhances the detail of that piece. In furniture repairing, we join the broken pieces of your furniture together and make sure that they will fix firmly. We make sure that the old piece of furniture looks the same as it was before. We also remove the stains on the old furniture perfectly so that no one can even challenge it. We also apply polish to the old furniture so that it will give that piece a new shine. When you see your old broken piece repaired with such expertise, you will love it.
Why Choose us?
If you are looking for furniture repair at a reasonable price, then Upholstery Abu Dhabi is the one for you. We not only guarantee the finest and premium quality of products, but our customer satisfaction is the major goal. We are going to make you happy with our service. We also offer a discount on trendy items. So gets your furniture repairing done from us at the best price with a high standard. Search through our collection and have your product on the way in no time. Our experts will try their best to resolve your issues. Trust us once and you will choose us forever.
DUBAI SHOWROOM
Fix It Design
Carpet And Curtains Trading L.L.C
Sheikh Zayed Road Al Qouz First Behind
BMW/AGMC 4th Street Showroom No 33
ABU DHABI SHOWROOM
Behind FAB bank and Abu Dhabi Manucipality Online Furniture L L C Showroom